The number you see on the home page of the Tech-Army.org website is a live number of troops, active, approved and ready for duty.
Some 5% of these troops are still in boot camp. They are are yest to be considered active members of the Tech Army, they have not been fully tested, certified and approved.
Only the best survive in the Tech Army.
Every day new troops arrive and some troops are dismissed from duty. Its a fact of life that if you only want the best, some trainees get the boot. There are alot of MCSE's, only the best can prove they have what it takes to be in the Tech Army. Since we hold ourselves to a higher standard, most troops consider membership an honor. It is our intention to honor as many of our troops with tech army missions. And award the most missions to our best and brightest troops!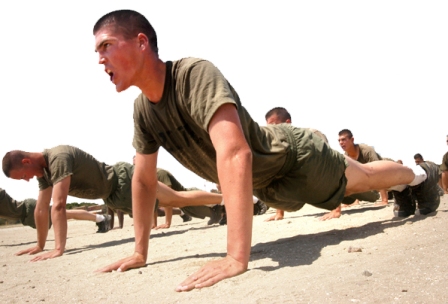 Troops are ranked and rated.
Rank is an indicator of total capability. Higher ranked companies have larger staffs, more certifications and can handle more difficult or larger tasks than lower ranked companies. However, rank is not a measure of performance, it is an indicator of company resources. Higher ranked companies generally get larger jobs than lower ranked companies.
Rating is 1 to 9 based on performance. One being the highest, nine being the lowest. Higher rated companies receive more missions.
More information on the
Tech Army rank and rating system
.
With all the pluses and minuses, we expect to have 15,000 tested, rated and ranked troops by years end (2008).